Ken Nash | 860-447-1851 | 91 Walker Hill Rd. | Groton, CT 06340 | By appointment only - Monday - Friday 10-6 | E-mail
Westerly Guild Tuners. Complete sets and individual available.
NO INTERNATIONAL SHIPPING, USA ONLY. PAYPAL ONLY. USPS SHIPPING.
Guild Schaller and Grover U.S.A. 3x3.
Some with tags, nuts, washers, and screws.
Rare Gotoh 3x3 used on D35 and S70. Kolb Guild 3x3.
$150 per set. $200 w/nuts, washers, and screws.

Guild classical tuners

Individual tuners available! $40 each. Call or email for availability

Schaller tuner sets. Complete w/nuts, washers, and screws. Gold and chrome - $200 *IN STOCK*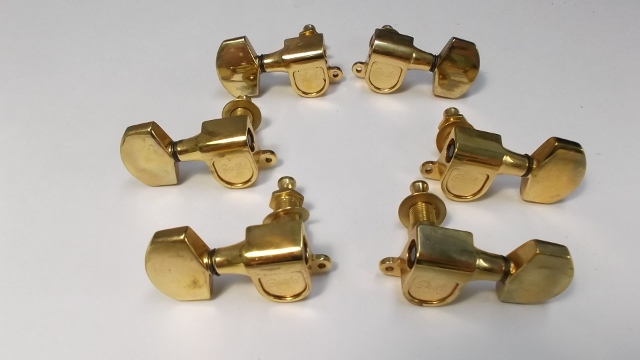 Rare 70's GOTOH made tuners as used on D35/40, S70 - $150. With grommets! - $200 *OUT OF STOCK*

Kolb Tuners 1968 -70's. $150/set *OUT OF STOCK*
With grommets and screws - $200 *OUT OF STOCK*


Both versions! With or without sleeve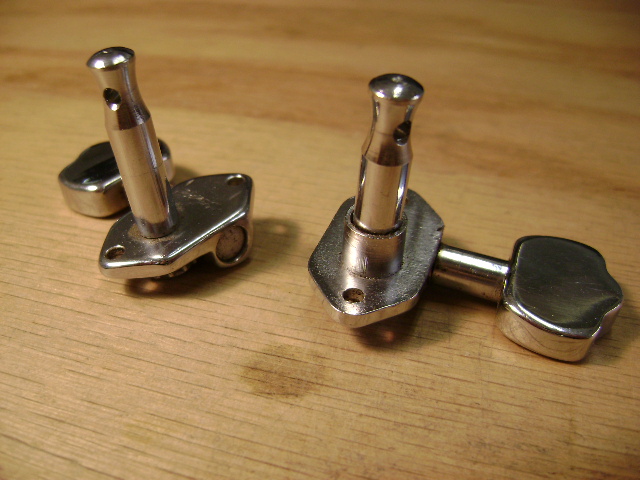 80's Ping made Guild, gold, Logo scratches on one tuner $150/set *IN STOCK*

80's Ping made Guild chrome $150/set *IN STOCK*

In line 3x3 and 6x6 sets with grommets - $150 *IN STOCK*

50s' Grover Gold Rotomatics, with original screws! Call for details $200/set *IN STOCK*