Ken Nash | 860-447-1851 | 91 Walker Hill Rd. | Groton, CT 06340 | Monday - Friday 10-6 | E-mail
Scroll down for HB1s, Mickey Mouse, Artist Award, Brian May, XR-7, Duncan and Dimarzio Guild pickups, bezels, screws and springs.
Complete pickguards! S70, S50, S90, S60, Brian May
NO INTERNATIONAL SHIPPING, USA ONLY. PAYPAL ONLY. USPS SHIPPING.
Rare early 70's HB1 set with factory installed 3 conductor bridge terminal/wire for S100 phase switching!
Complete set w/bezels, springs, screws.
6.5k bridge/ 5.5k neck $600 *SOLD*
Wrapped up in 1976 newspaper and stored away until 2013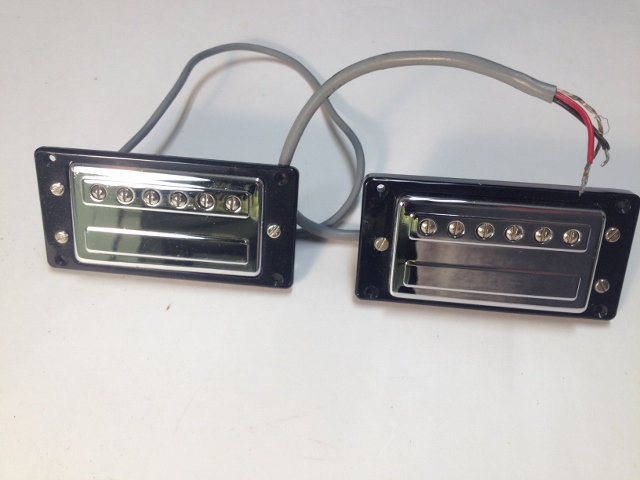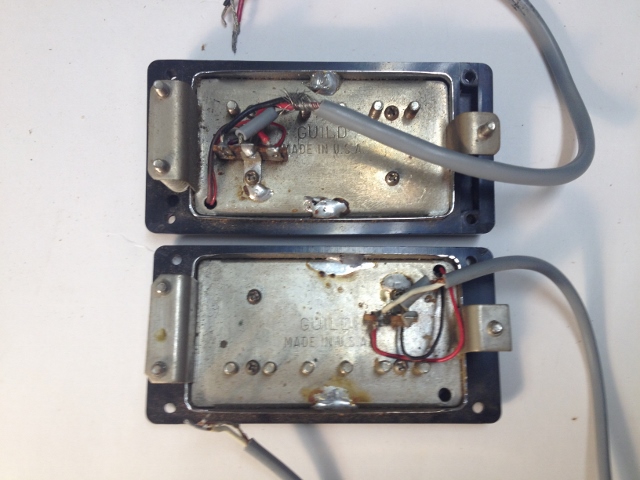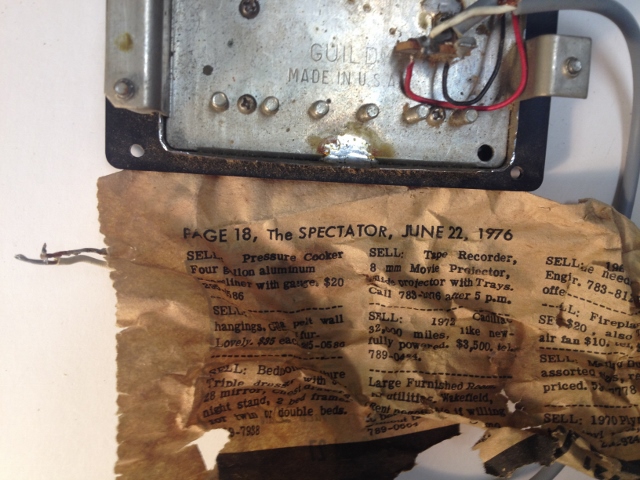 1974 HB1 set, very clean, w/bezels, screws, and springs. Both read approx. 6K on analog meter $500 *SOLD*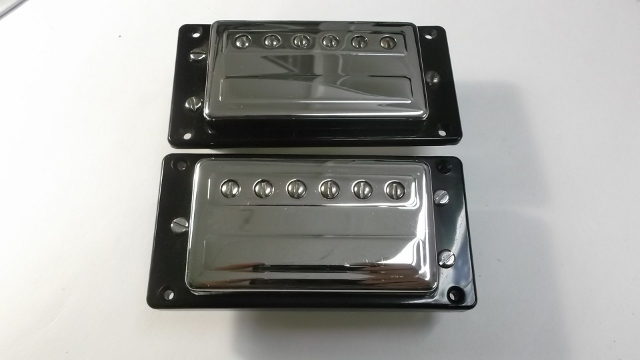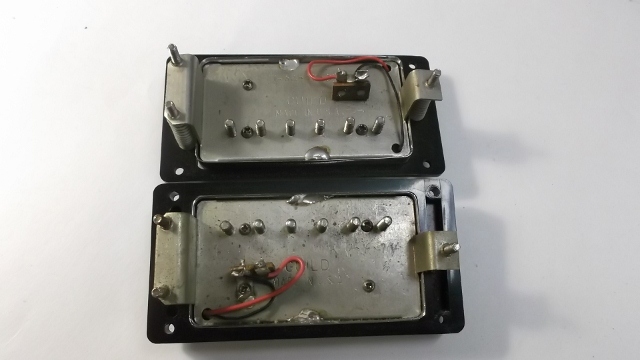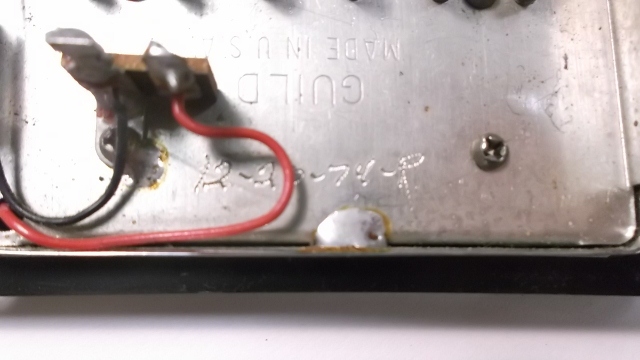 Late 70s-80s HB1 bridge and neck matched set, both 7.5K, 4 conductor:black/orange/red. $400/set *SOLD*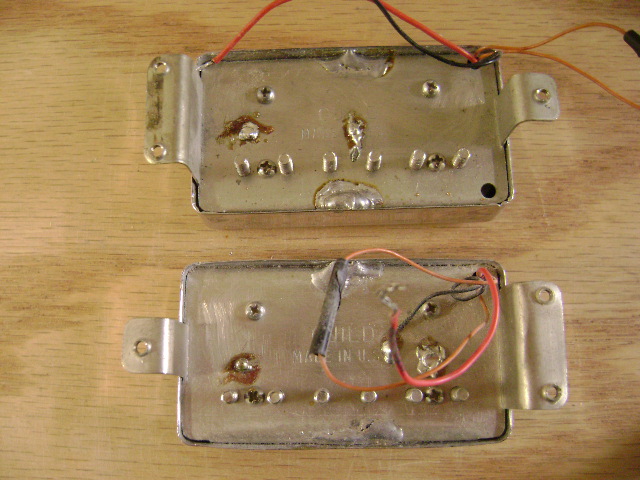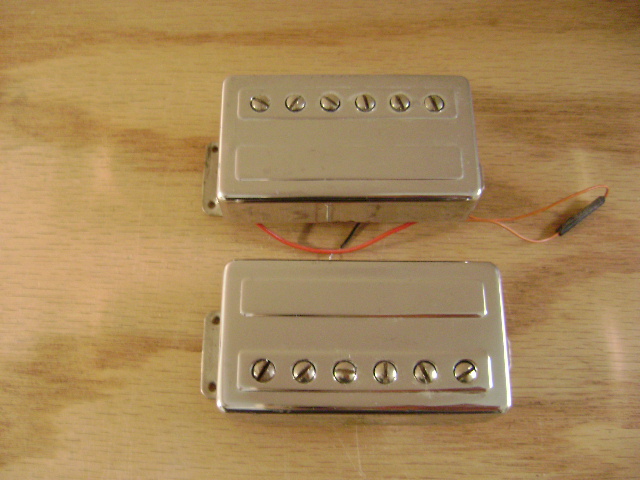 Artist Award pickups
Good condition. Never installed but slight scratches from storage. $125 *IN STOCK*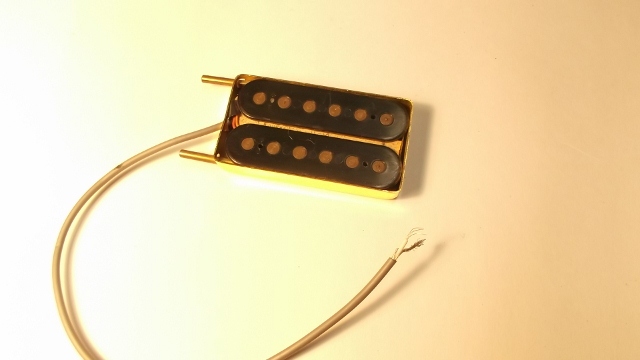 HB Bass pickup w/bezel, screws, springs. $250 *IN STOCK*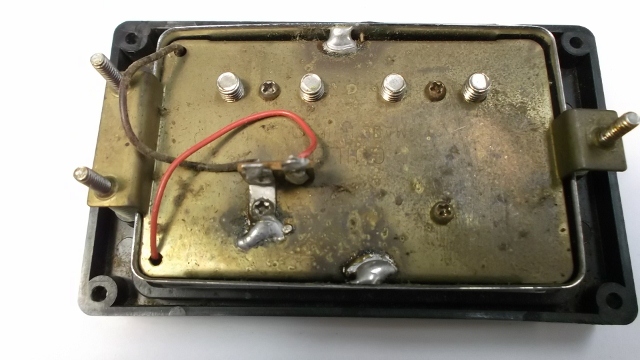 S90 pickguard with HB1 set, screws, and springs *IN STOCK* ebay listing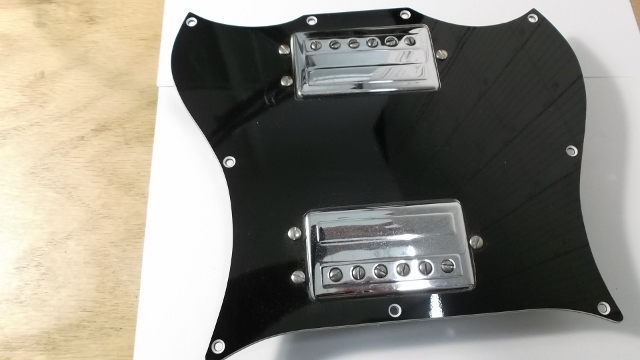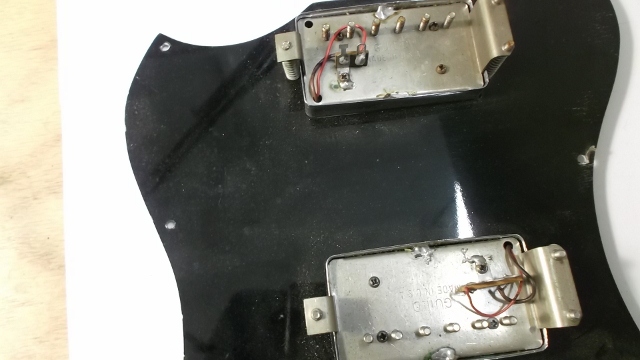 S50 pickguard with "Mickey Mouse" pickup - *SOLD*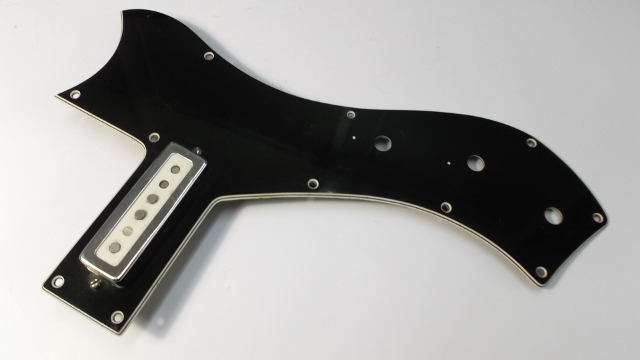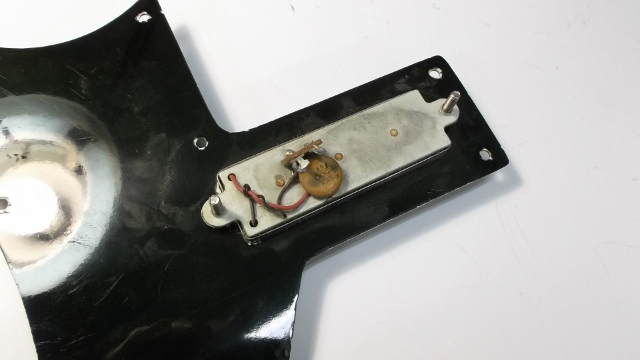 S70 pickguard, Norplex, Like new! Complete w/Dimarzio SDS1 set, pots, cap, switch, jack, and knobs. '76 pot code - *$500*
Used:ebay listing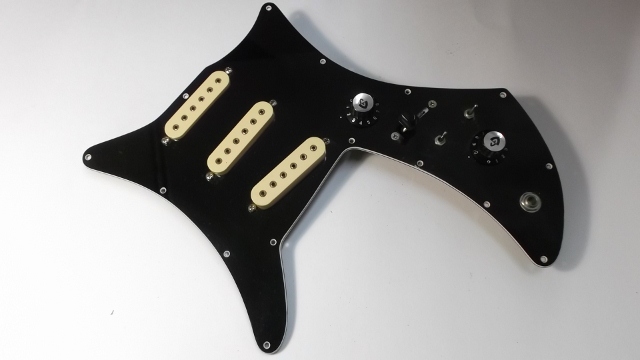 Left - Aviator S284 ebay listing - Right - S60 '74 pot code *$200*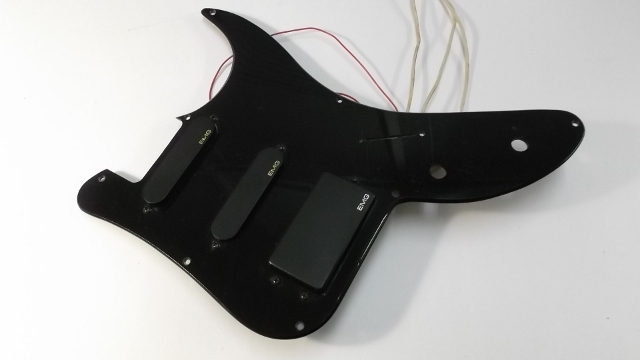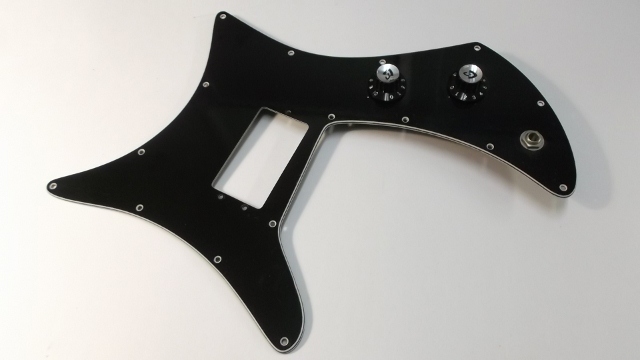 S60 Complete w/Dimarzio SDS1s, Norplex, '77 pot code
ebay listing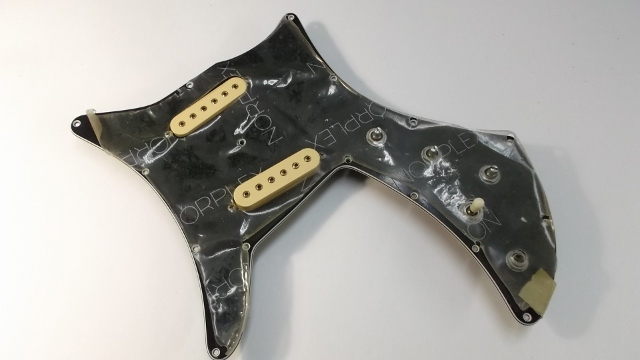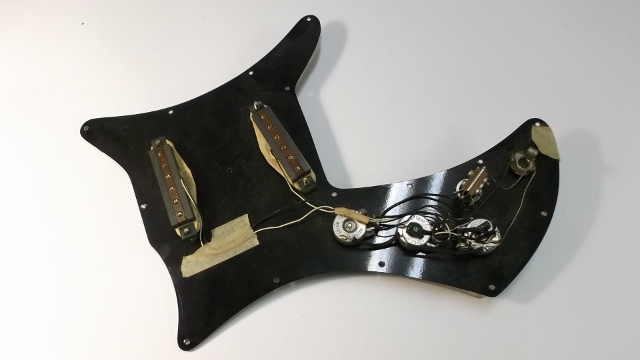 Duncan Brian May pickups.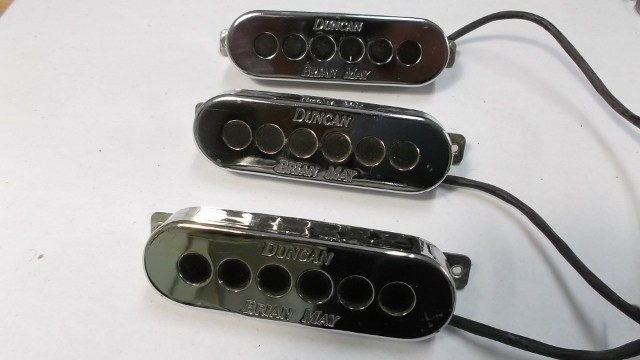 N.O.S. bridge pickup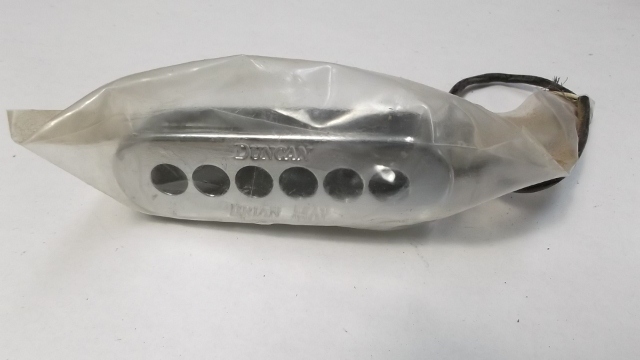 Guild XR-7 pickup set. N.O.S. *SOLD*
Dimarzio made in the 80s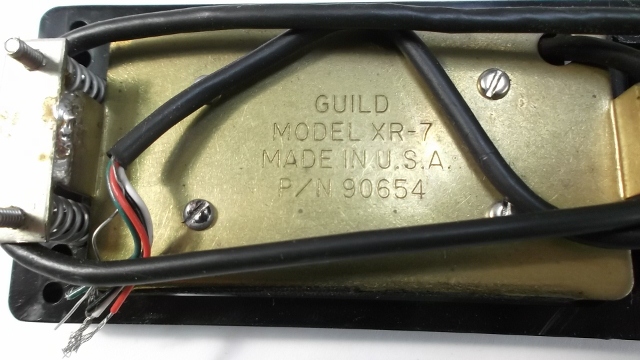 Seymour Duncan, 90's era HB1s.
*1 neck pickup in stock*
Guild cover and plate with Duncan coils, bezels, and magnets. Very cool.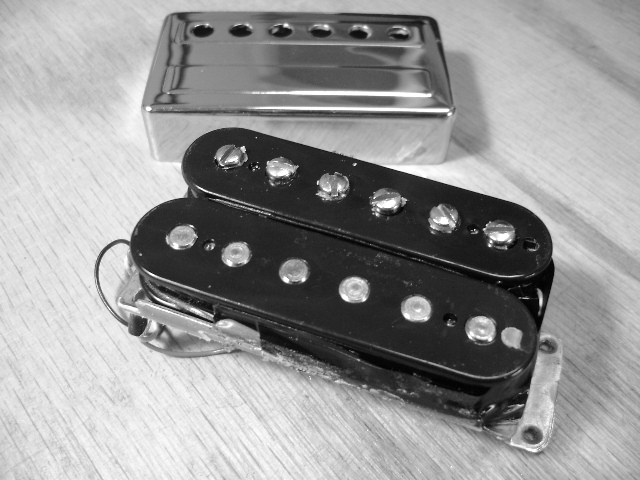 Seymour Duncan '59 set and JB set. With factory pickup screw conversion! $100 each

Dimarzio SDS1 with factory Guild 3 hole mount. $100 *IN STOCK*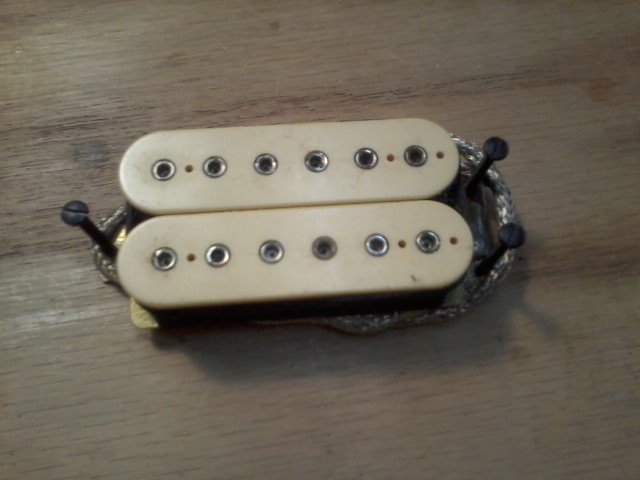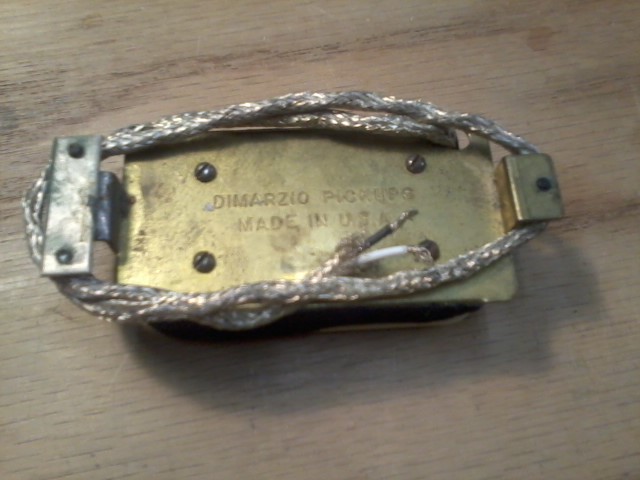 Fender made HB1, smaller universal pickup screw mounting, 8K, red/black/green,
with bezels and black screws. *SOLD*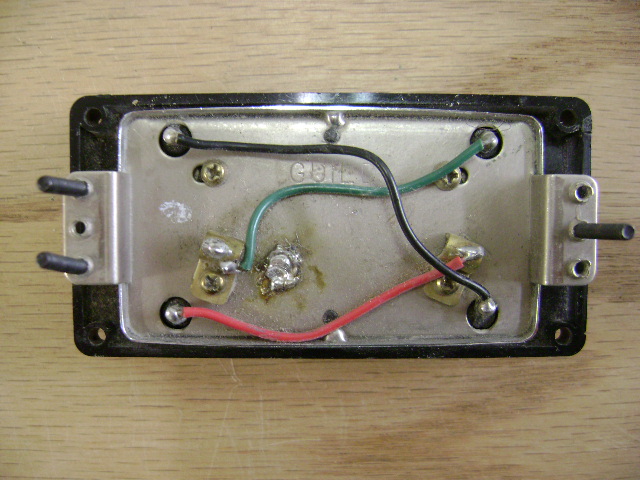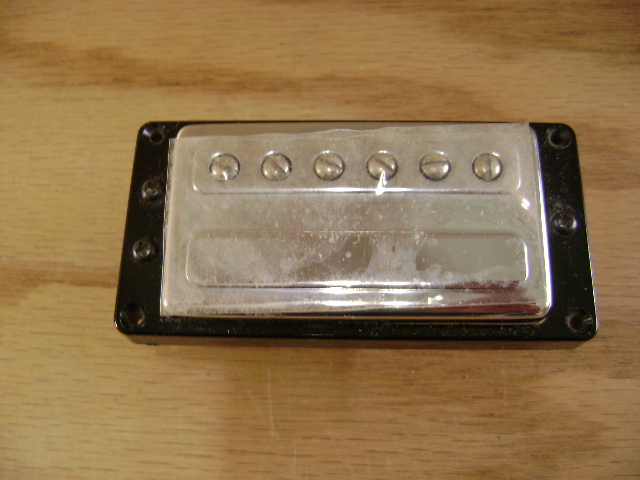 Bezels sets in black and cream! $80/set*IN STOCK*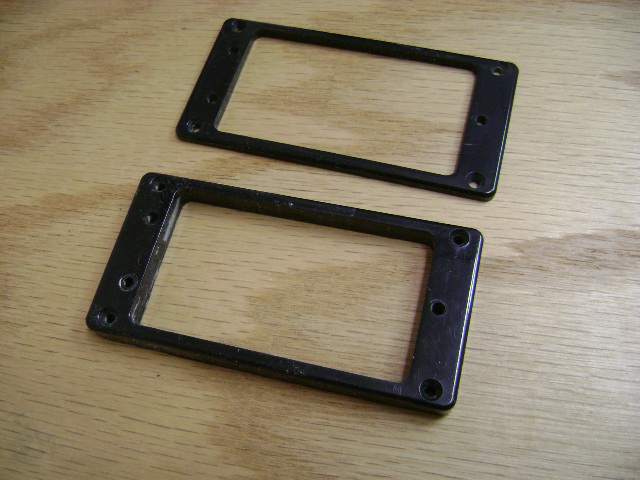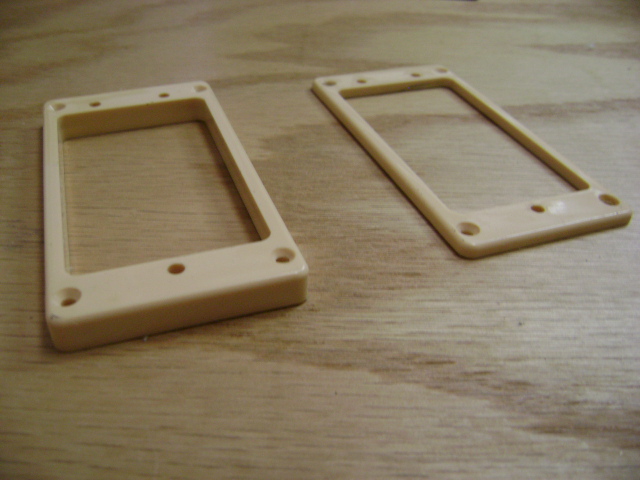 HB1 gold and chrome pickup screws and springs*GOLD ONLY, SPRINGS SOLD OUT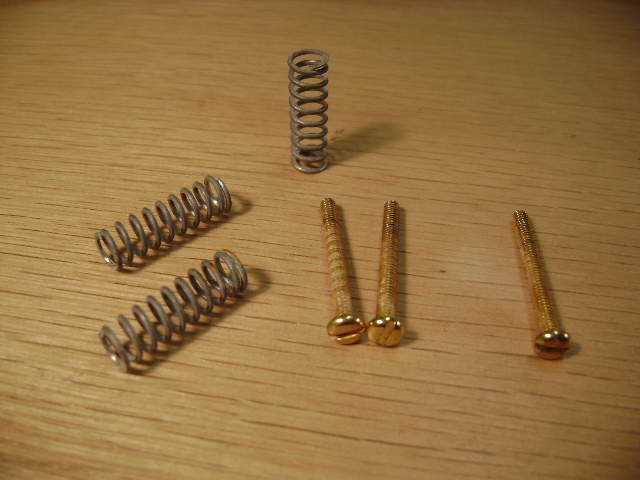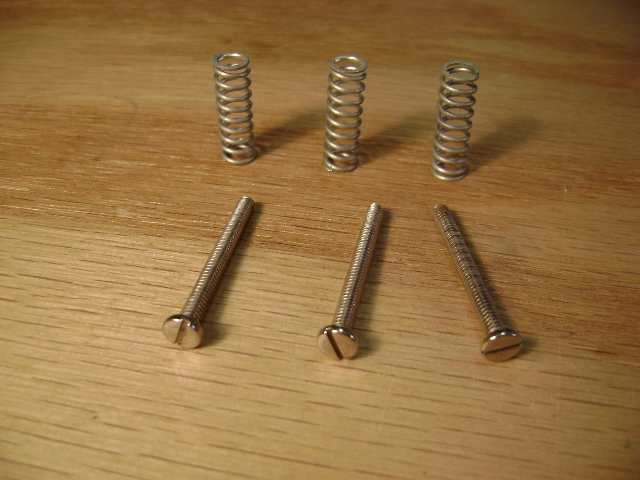 Brian May pickguard assembly! *Not Available*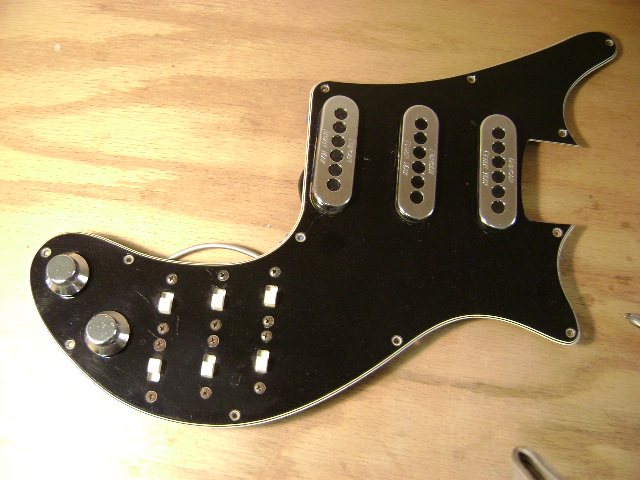 Artist Award pickup and pickguard *SOLD*