70's Tele maple neck refret/refinish tutorial
Level and crown frets
$50 lightly worn, $75-$100 moderate to heavily worn.
Add $25 if frets are loose and need to be reglued.
Worn and loose frets will throw your intonation off and kill your tone.
Refretting
Refrets start at $350 and includes a set up.
Add $50 for a new nut which is always recommended.
Add $50 for a bound neck, $25 for a gloss maple neck w/o refinish.
or $100+ if maple fingerboard needs refinishing.
Refrets should always include a new nut and set-up. I don't recommend shimming an original nut or filling the slots but I will on a vintage instrument if you want.
I can also recreate the look of the original nut if needed.
Frets are carefully removed using heat to avoid any chipping. Fretslots are cleaned of all old glue. Fingerboard is planned under tension, (if needed), and frets are custom curved and tangs are crimped to fit the old slot.
Frets are painstakenly seated perfectly with absolutely no gaps.
I form a nice intonation point along the top of the fret
and then shape and soften the fretends.
I don't "round off" the fretends.
I prefer the playable top of the fret to extend out as far as possible but will always make them feel comfortable for you.
There are shop guitars available to see and play my fretwork.
Fret wire in stock.
Martin/Fender vintage medium - Stew-Mac #148 .084"w x .039" crown
Gibson wide medium - Stew Mac #149 .110"w x .053" crown
StewMac #158
Dunlop 6105
Other wire is available and you are welcome to bring your own.
Bring 2 foot lengths so I can bend them to the proper radius.
Strat Refret
Medium Jumbo fret, bone nut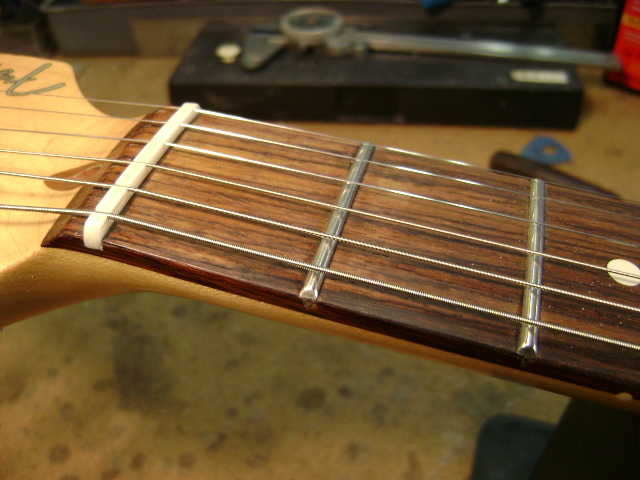 Gibson J200 refret
Stainless steel (n/a), GraphTech nut

Level and crowning. This Strat's are really worn and needs a refret, but there's a little life left
Frets this worn really throw the intonation off and should be done before they get to this point.
This amount of work cost $75-$100 but slightly worn fretwork can be as low as $50.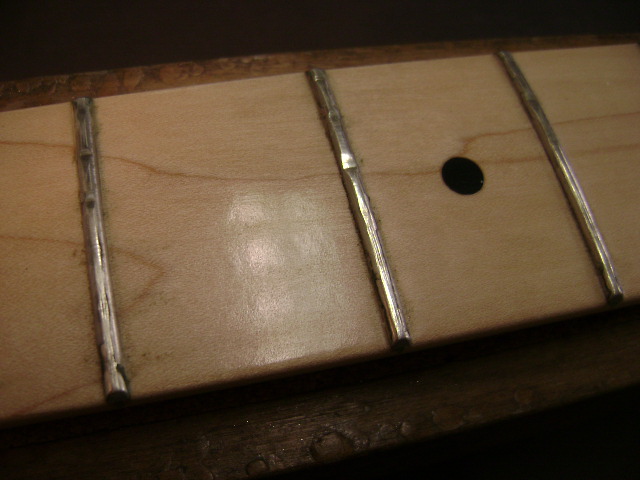 Fret leveling


Recrowned and polished

70's Fender Maple Neck Stainless Refret (Not doing stainless refrets)
Yes, they have to be removed sideways.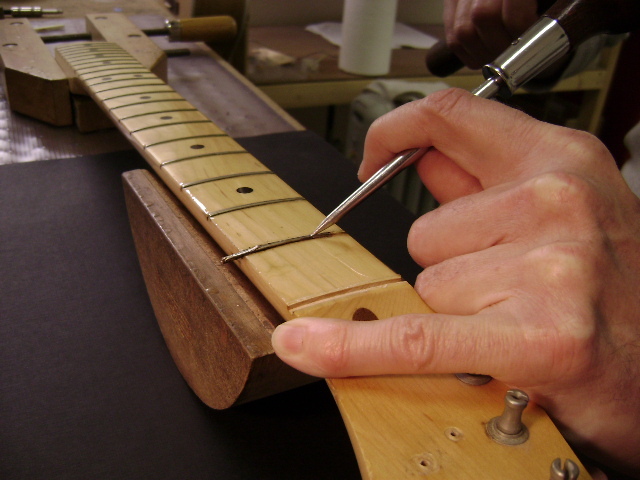 Planning to remove finish and to level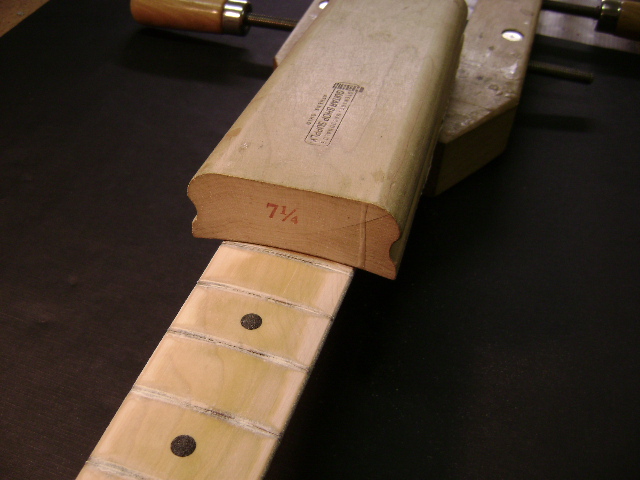 Taped and leveling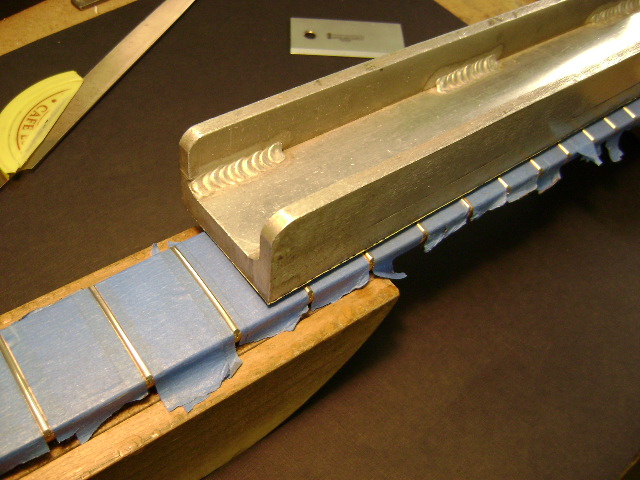 Crowning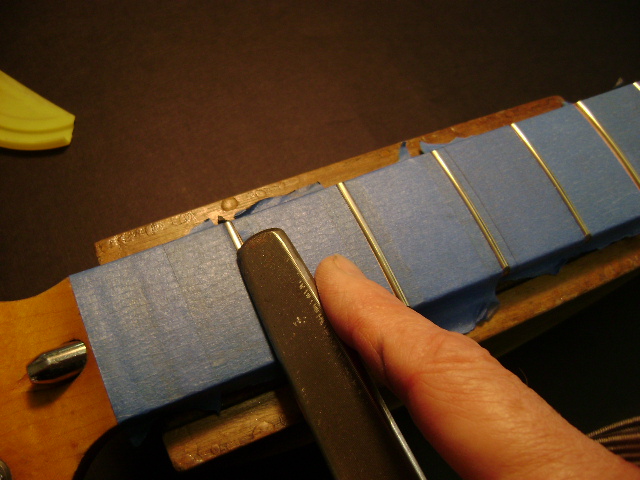 Play this '74 Strat at the shop and see for yourself how stainless steel frets feel.